News
We want to bring you up to date on new developments concerning Aimée Porcher.
Twenty two years ago we couldn't afford to buy the whole piece of land that was for sale than. Now the missing part (for us) came for sale again and after long negotiations we can say we are the proud owners of the land next to the campsite as far as the big-tree-border (face to the property; right). We dont't have to fear the building of a big pigsty or chopping down beautiful old trees. The campsite is now 17 hectares and a organic unity, with a river-bank twice as long as before. The new bought land will not yet be used as camping site, but it gives you the chance to wander and to find even quieter spots to enjoy the sun and the peace!
Next season will be the 20th season of Aimée Porcher!  We feel these 20 years have passed in less than no time, but at the same time we have seen a whole generation grow up... life is beautiful! So it will be the 20th anniversary of the campsite, hopefully with lots of radiant days and satisfied guests!
See you at Aimée Porcher!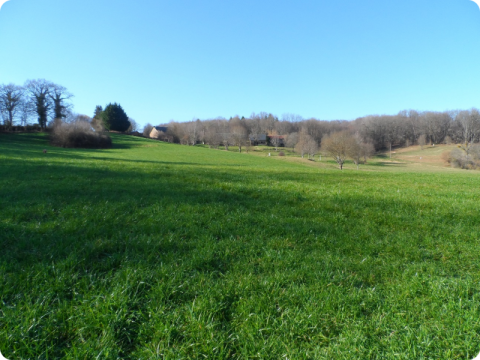 ,